Our practice accepts insurance from the following companies.

Aetna
Aetna is a national leader of health and related benefits offering dental insurance to our Philadelphia patients, as well as health insurance, pharmacy, and life insurance products for individuals, medicare insurance and disability.

Careington
The Careington Dental Network is one of the fastest growing independently owned dental networks nationwide, providing our Philadelphia area patients with affordable dental care - without interfering with the dentist-patient relationship. More than 65,000 general dentists and specialists offer Careington's discount fee-for-service (POS) and PPO plans nationwide.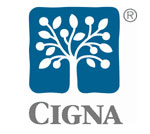 CIGNA
CIGNA offers a variety of dental plans and dental insurance to our Philadelphia area patients, including CIGNA Dental Care (DHMO), CIGNA Dental PPO or CIGNA Traditional.

Delta Dental
Delta Dental Plans Association is a not-for-profit organization with some for-profit affiliates as member companies. Through its 39 independent member companies, it offers national dental coverage to our Philadelphia dental patients - administering programs and reporting systems that provide employees and individuals with quality, cost-effective dental benefits and superior customer service.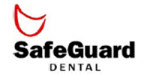 Safeguard Dental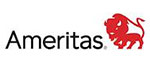 Ameritas Dental
At Ameritas Group, we put our customers first. That's why we're able to provide our Philadelphia patients and over 4.8 million other people with quality dental, vision and hearing care plans that fit their specific needs.
Permanent dental implant crowns
Dr. Stephan Inker at his Philadelphia area dental implants practice offers extensive experience restoring your dental implant crown.
Our dedicated team uses state-of-the-art materials and techniques for stability and longevity. You'll enjoy the comfort and confidence of natural-looking teeth.
Most insurance carriers accepted
We accept most insurance carriers. Please check with us prior to your appointment, but it's safe to say we likely accept the type of insurance you carry.
Philadelphia area dentist Dr. Stephan Inker and his knowledgeable staff can help answer any of your insurance questions. At Stephan A. Inker, D.D.S we aim to maximize your insurance benefits and make any remaining balance easily affordable.
Help with dental anxiety
If you suffer from dental anxiety in the Philadelphia area, Dr. Inker can help. We offer several options that can make your dental treatments pleasant and stress-free. Our team at Stephan A. Inker, D.D.S is trained to help you feel comfortable. You'll be able to feel relaxed while receiving the friendly, professional oral care you deserve.
Dental phobia treatments to ease your fears
Philadelphia area dentist, Dr. Stephan Inker has extensive experience providing dental phobia treatments that help patients ease their dental anxiety. If fear of the dentist is keeping you from getting the quality dental care you need, we can help. You're not alone. Our trained team works with all kinds of anxiety and stress. We'll help you get the dental treatment you need in a way that makes you feel comfortable.
Comfortable, clear Invisalign® braces
Philadelphia area Invisalign® dentist Stephan Inker, D.D.S. is happy to provide your new clear braces. At Stephan A. Inker, D.D.S, we want you to have the straight teeth and beautiful smile you desire.
We're happy to assess your needs create your individual treatment plan for braces. You may be able to have your new Invisalign® aligners sooner than you think!